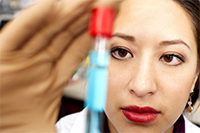 Throughout a plethora of industries, nanotechnology is becoming more prevalent and being utilized more often. According to the Centers for Disease Control and Prevention (CDC), nanotechnology is the manipulation of matter on a near-atomic scale to produce new structures, materials and devices. Nanotechnology embarks on understanding matter at the nanoscale; dimensions approximately between 1 and 100 nanometers. Specifically, nanotechnology shows progression in sectors such as medicine, consumer products, energy, materials, and manufacturing.
Nanotechnology is still a relatively new science, which leads to the hazards associated with them still not being completely known. More industries are choosing to work at the nano-level. This leads to better products and applications used for medical devices, drugs to treat diseases, electronics, and stronger, lightweight materials that have the potential to reduce fuel costs.
As more work is being done on the nano-level, more research will have to be conducted to determine the health effects associated with this type of material. Results from research concluded thus far have shown potential respiratory hazards with certain nanomaterials, i.e. carbon nanotubes and carbon nanofibers. As the adverse effects of working with nanomaterial are still not completely known, the importance of medical and hazard surveillance is paramount.
The medical surveillance of workers, specifically those who handle hazardous materials, is an important element of any safety and health program. The National Institute for Occupational Safety and Health (NIOSH) calls medical surveillance a "second line of defense" behind engineering, administrative, and work practice controls. The CDC says, "Medical surveillance targets actual health events or a change in a biologic function of an exposed person or persons"; with the primary goal being to minimize adverse health effects.
According to NIOSH, medical surveillance should generally include:
An initial medical examination and collection of medical and occupational histories.
Periodic medical examinations at regularly scheduled intervals, including specific medical screening tests when warranted.
More frequent and detailed medical examinations as indicated on the basis of findings from these examinations.
Post-incident examinations and medical screening following uncontrolled or non-routine increases in exposures such as spills.
Worker training to recognize symptoms of exposure to a given hazard.
A written report of medical findings.
Employer actions in response to identification of potential hazards.
Whether it be working in a manufacturing environment with chemicals present around you or in an electronic manufacturing environment where the hazards might not be as noticeable, it's important to establish a medical surveillance program and assist in the mitigation of adverse health effects.