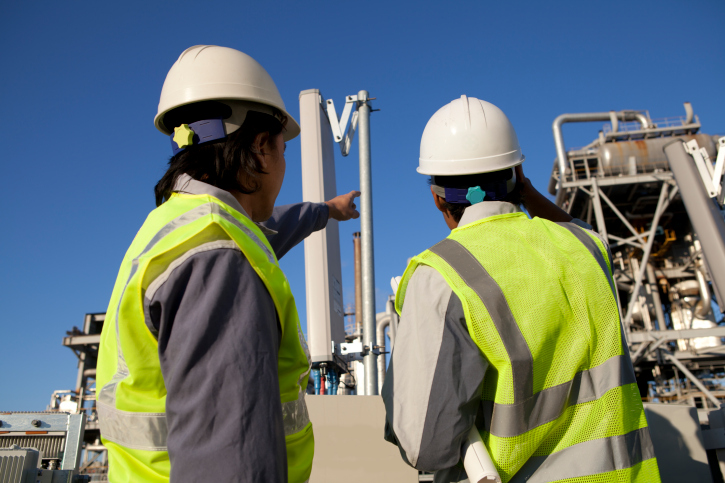 Chemical manufacturers are in a race against time to fully implement the Globally Harmonized System of Classification and Labelling of Chemicals (GHS) with Hazard Communication. Implementation of the GHS, first proposed at the Rio "Earth Summit" in 1992, is finally underway. But there's not much time to comply: OSHA has established that chemical manufacturers have until December 1, 2015 to be fully compliant with the new standards, which include new classifications and labels, reformatted safety data sheets (SDS), and necessary training for workers.
Chemical manufacturers, importers, distributors, and employers can either choose to comply with the final standards or adopt the current standard during the transition period. Most are adopting the final standard, but some are waiting. Customers (end users, distributors, importers, exporters) are beginning to demand that the chemical manufacturing industry supply them with products that are already GHS compliant. Many chemical manufacturers are starting with their most utilized (purchased) chemicals and working their way down to less purchased chemicals. The industry is in flux.
And then there's the human issue. In the United States alone, up to 40 million workers will need additional training on the new classifications. A similar, if not larger impact, can be expected in Europe. The three main hazard groups (Physical, Health and Environmental) are subdivided into various hazard "classes" which are subdivided again into hazard "categories" depending on whether they are more or less serious. Criteria for hazard classification of health and physical hazards, as well as mixtures, have changed. There are now 10 health hazard classes and 16 physical hazard classes. This complexity requires comprehensive and carefully planned training, in a variety of native languages.
OSHA has advised chemical manufacturers that fines could be imposed, ranging from $7,000 to $17,000 for willful violations, if they fail to comply by December 1, 2015. From all indications, it is highly unlikely that OSHA will extend this deadline. Year over year, HazCom is among the top five citations under OSHA, even when the standards are static. This threat is an enormous burden for manufacturers, especially smaller and medium-sized companies, who are finding it hard to keep up. They are often forced to bring in third-party vendors to assist in SDS authoring, which have led to additional costs incurred by the manufacturers.
So, in the midst of this crunch, it makes sense to focus on the advantages of a harmonized system. Even those companies currently struggling with the timeline agree that this will start bringing some much needed alignment in their industry and in some instances, open up markets on a global scale. The complexity of the labeling system is actually an easier and more user-friendly approach. Surely, it will help save lives and property when potential hazards are clear. In a globalized world, consistent labelling is crucial to ensure the safety of chemical manufacturing workers and transporters throughout the supply chain. This temporary pain will be worth the effort.