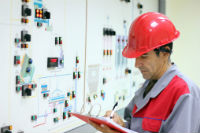 Throughout the country, countless executives, medical directors, functional leaders, academics, associations, and stakeholders are committed to workplace health and safety initiatives. These professionals demonstrate a true conviction to protecting and promoting healthy employees. Some companies have implemented systems while others have developed metrics or used organizational alignment techniques to prove that integrated health and safety can help drive productivity and improve profitability.
In each of these organizations, champions recognize that wellness, health, and safety are fundamental to achieving success. The business case, however, can be a tough one to make. Even though the hard numbers prove that the cost of injuries or accidents can be high, safety and employee wellness teams are viewed as cost rather than benefit. Furthermore, medical officers or safety leaders often report within silos as they suffer from traditional organizational or reporting structures. And that is a shame—these critical teams certainly add value beyond compliance, inspections, reporting, or dealing with outside agencies.
So, how can companies better integrate health and safety into their corporate culture? In many cases, the Board and CEO understand that protecting the workforce is as important as protecting the facility. Individual managers, foremen, and workers certainly do, too. Many companies already have a vast array of data, processes, and initiatives already in place.
Perhaps the answer is a simple one. Creating a new role within a company's executive structure might lend weight to a company's commitment to its workers' health and safety. What do you think? Does the C-suite have room for someone who could institutionalize a company's commitment and investment in a safe and healthy workplace? What should that person be called?