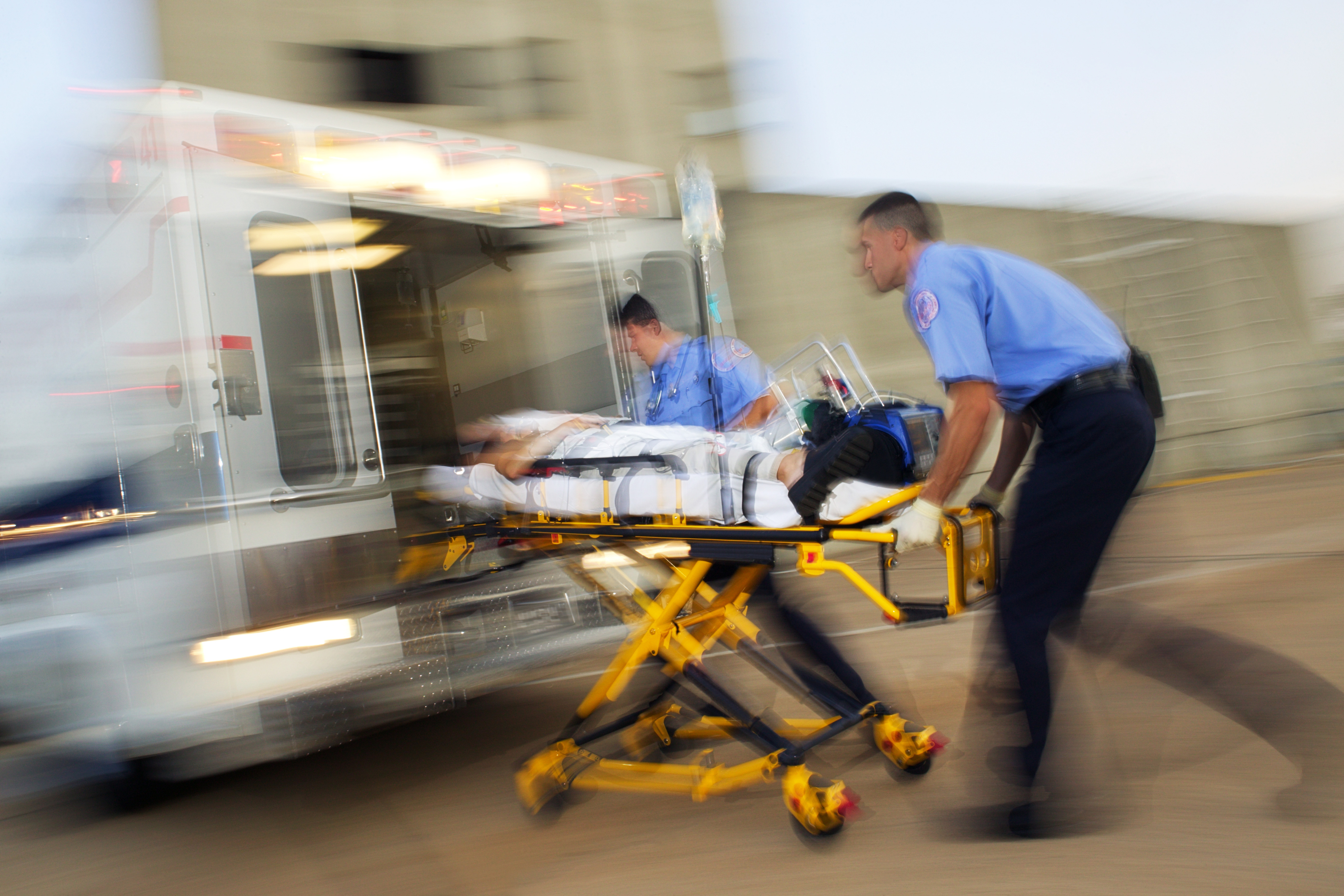 Jack Roberts collapsed while making a sales call at a small manufacturing plant. An employee determined Jack was experiencing sudden cardiac arrest (SCA). Cardiopulmonary resuscitation (CPR) was initiated and a nearby automated external defibrillator (AED) was used to restore Jack's normal heart rhythm.
Without quick, decisive action on the part of employees, Jack likely would not have survived. If AED retrieval and use had been delayed or not happened, or if the AED was inoperable, the plant's owner may have faced not only the trauma of a fatality but the added burden of a negligence lawsuit.
SCA strikes more than 1,000 people a day in the United States and causes more than 800 workplace deaths a year, according to the Occupational Safety and Health Administration (OSHA). The only effective treatment for SCA is the fast delivery of an electrical shock (defibrillation) that can restore a normal heartbeat and significantly increase a victim's chance of survival.
Assuming an average time to defibrillation of five minutes would produce an estimated 40 percent survival rate, OSHA estimates 160 lives a year could be saved with AEDs, significantly reducing human suffering, trauma to co-workers and other witnesses, and related business costs.
How do AEDs work?
AEDs are medical devices designed for use by non-medically trained bystanders to deliver life-restoring shocks to SCA victims. A growing number of organizations are buying AEDs to be prepared for SCA emergencies. In addition to saving lives, the benefits of workplace AED programs include:
enhancing an organization's health and safety infrastructure
creating an environment in which employees, visitors and customers feel safer and more valued
supporting positive public relations messaging around AED deployment and SCA saves
managing liability risks
AEDs are one component of the "chain of survival" that also includes CPR. When combined and delivered quickly, CPR and AEDs give SCA victims the best chance of survival.
Achieving excellence
AED program excellence requires policies, people, equipment, documentation and systems that support long-term operational readiness. Here are some key examples:
Written Policies and Documentation: AED program design and performance expectations must be reflected in written policies and documentation. Topics include personnel roles and responsibilities; access and use policies; coverage zones and response time objectives; equipment inspection and maintenance; training, response and post-event procedures; medical direction; and AED law compliance status.
Personnel: One person should have overall AED program management responsibility. Site-level operational tasks can be delegated to people at individual locations. It is important to have a core group of trained people as part of your AED response team. However, company policies should authorize everyone to retrieve and use AEDs to improve the likelihood of a quick, life-saving response.
Equipment Maintenance: It is essential to periodically inspect and maintain AEDs to ensure readiness. Monthly visual inspections are a reliable way to augment AED self-tests. An online tracking tool should be used to remind you when to inspect each device and when to replace expiring batteries and electrodes.
AED Law Compliance: AED use laws vary by state and may include maintenance, agency notification, medical direction and training requirements, among others. Proper compliance with AED law requirements is essential from a risk management perspective and to preserve the benefits of applicable Good Samaritan immunity protections.
Thoughtful consideration of these and other components can help you achieve AED program excellence, manage risk and save lives. The consequences of a poorly managed AED program often go unrecognized until it is too late, typically when there is an avoidable sudden cardiac death and a "heart attack lawyer" comes calling.
–